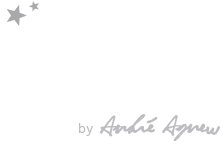 1. What do you do with the images after the reception?

Within hours of the reception, I make several backup copies of your images. I then commence 'editing' the collection – removing duplicates and other test images taken during the day. Post-Processing comes next, whereby your images are colour corrected and will undergo processing such as airbrushing of skin, blemish removal, conversion to Black & White, sepia toning and much, much, much, much more. For the average wedding album and print selection, this process can take an entire week of solid work, or more.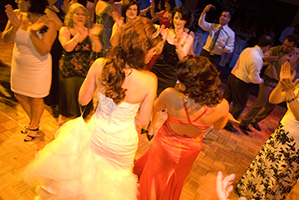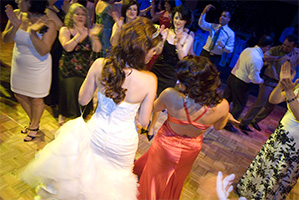 Colour correction is undertaken with every single one of your images




More extensive post-processing such as subtle skin-airbrushing & blemish removal is also performed



2. Why do you source your albums from overseas?

For a high-quality magazine style album, it is best for the printed pages to be optimised for the assembly and binding process. For this reason, I had to source an album maker who produces the prints/pages for the album themselves. However, with my desire to provide true photographic prints wherever possible, I had to delve deeper to find a leather album maker who produces their album pages on photographic paper, using a 'traditional' photographic process, not inkjet or the like.

As much as I'd like to support local industry, I was simply unable to find a local supplier with whom I was as happy as the album maker from California.



3. High-resolution images on CD/DVD?

Yes, your wedding collection is available on disc, for your own insurance - you never know what the future holds. However, having said that, printing your images at home or through a local laboratory will not do justice to the time, effort and money that you put toward hiring a professional photographer to take artistic and unique images of your wedding day. Only your photographer understands the true colours of each image (what your brain perceives on screen, is not necessarily what is in fact on the screen or in the image file), and knows how to best translate what is seen on screen to printed form. Defaulting to home printing or non-professional labs WILL result in poorer colour reproduction. Poorer contrast and a shorter lifespan of the print are often common issues with cheap/home prints.

...You wouldn't ask a fine restaurant to provide you with their choice ingredients, only to attempt to cook the meal yourself...



4. Tell me about your "true" photographic prints.

The prints you produce at home, or may have made at the local lab, are produced by placing ink onto paper. Such prints can be less fade resistant or even water resistant than traditional photographic prints. Traditional prints are produced by exposing light-sensitive paper to a light projection of your image, then treating it chemically in a bath. This is the process I use to produce your prints. Keep this in mind when you look at my low print prices!

I am genuinely keen for you to have high-quality prints at low prices.




5. Can you print on canvas?

I can print on canvas, matte paper, metallic paper, giclee and more!




6. Tell me about your gift registry service.

Just like they may in department stores, your friends and family can contribute to cover the cost of your wedding photography, album(s), prints, frames, calendars, or anything else!

My registry service has meant that many couples, who had budgeted for a modest album, were able to get a much larger album with more of their favourite images of their wedding day.



7. Can you help with invitations, place cards, mens...and even calendars?

Yes, I can. With a resident graphic designer, I can certainly help produce professional results. Many of our clients enquire about this shortly after their engagement shoot, as they feel it would be ideal to use some of the images on their invitations and other stationery.



8. Why should I have my enlargements professionally mounted?

I offer a large selection of frames, and have your larger images professionally mounted. This ensures that your images will not sag or wrinkle behind the glass, nor slide toward the bottom of the frame over time. You have invested a lot of effort in your wedding day, and your photography – Professional mounting simply does justice to your efforts and financial investment into professional photography.




Should you have any more questions, simply call or email me.

I look forward to hearing from you,